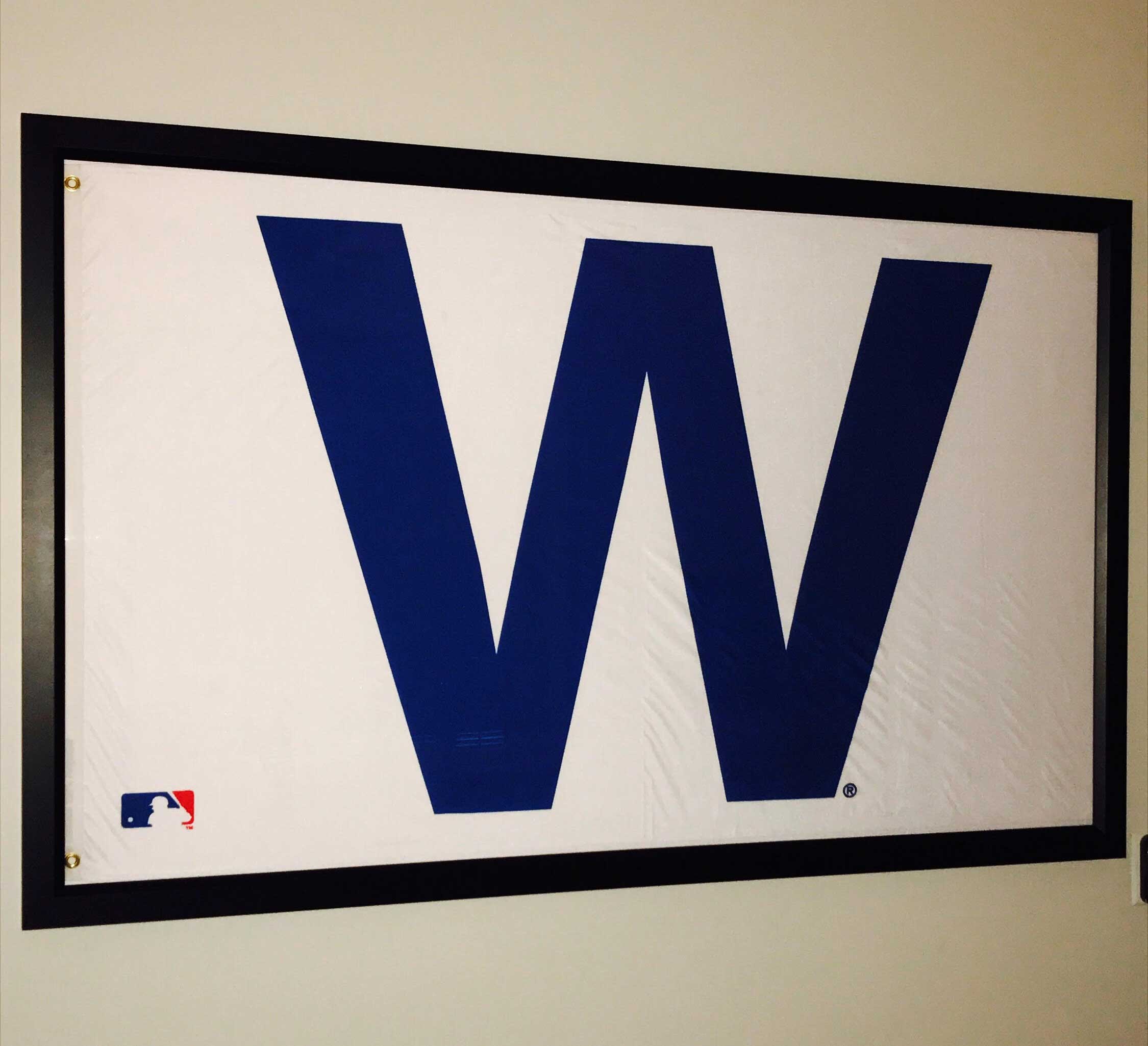 Yes, we can build frames for all sizes and kinds of different memorabilia!
We had a customer contact us needing a 3 foot by 5 foot frame built to display his Cubs Win "W" flag.
We used our beautiful blk-003 moulding and it came out great!  A very cool project.
Thanks, Jon for the wonderful picture!