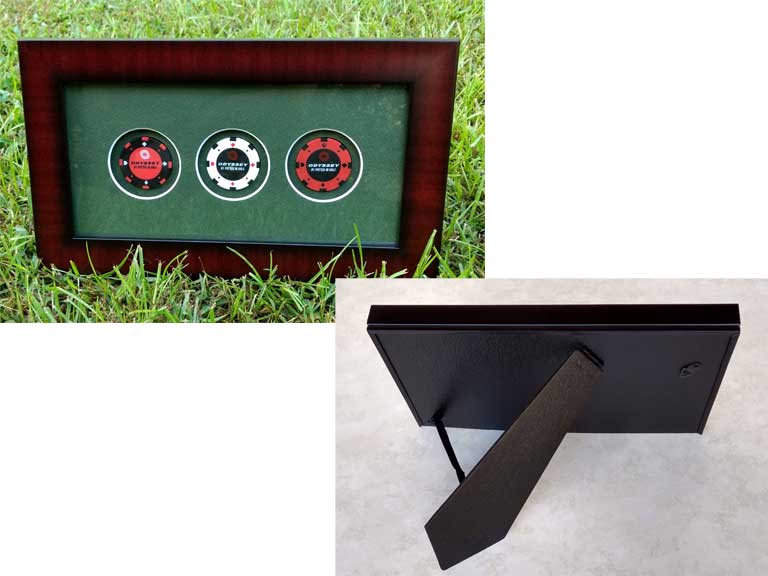 Check out our newest design.  This 5″x10″ easel back frame is features our brn-002 Mahogany color moulding.
5″ by 10″ Poker Chip Golf Ball Marker Holding Frame. Fits 3 official size (40mm-1.57 inches) poker chips.
Tabletop design with easel back. Ready to display on a bookshelf, desk or tabletop. Not for wall hanging.
Preserve the memory of those special Poker Chip Golf Ball Markers.
Includes floated double green mats and adhesive to mount your poker chips in the mat.
We designed the special mat insert so your chips are automatically centered in the design. Very easy installation.
Includes clear acrylic glass and easel back. Great for corporate gifts. Poker chips not included.
Watch the installation video below.