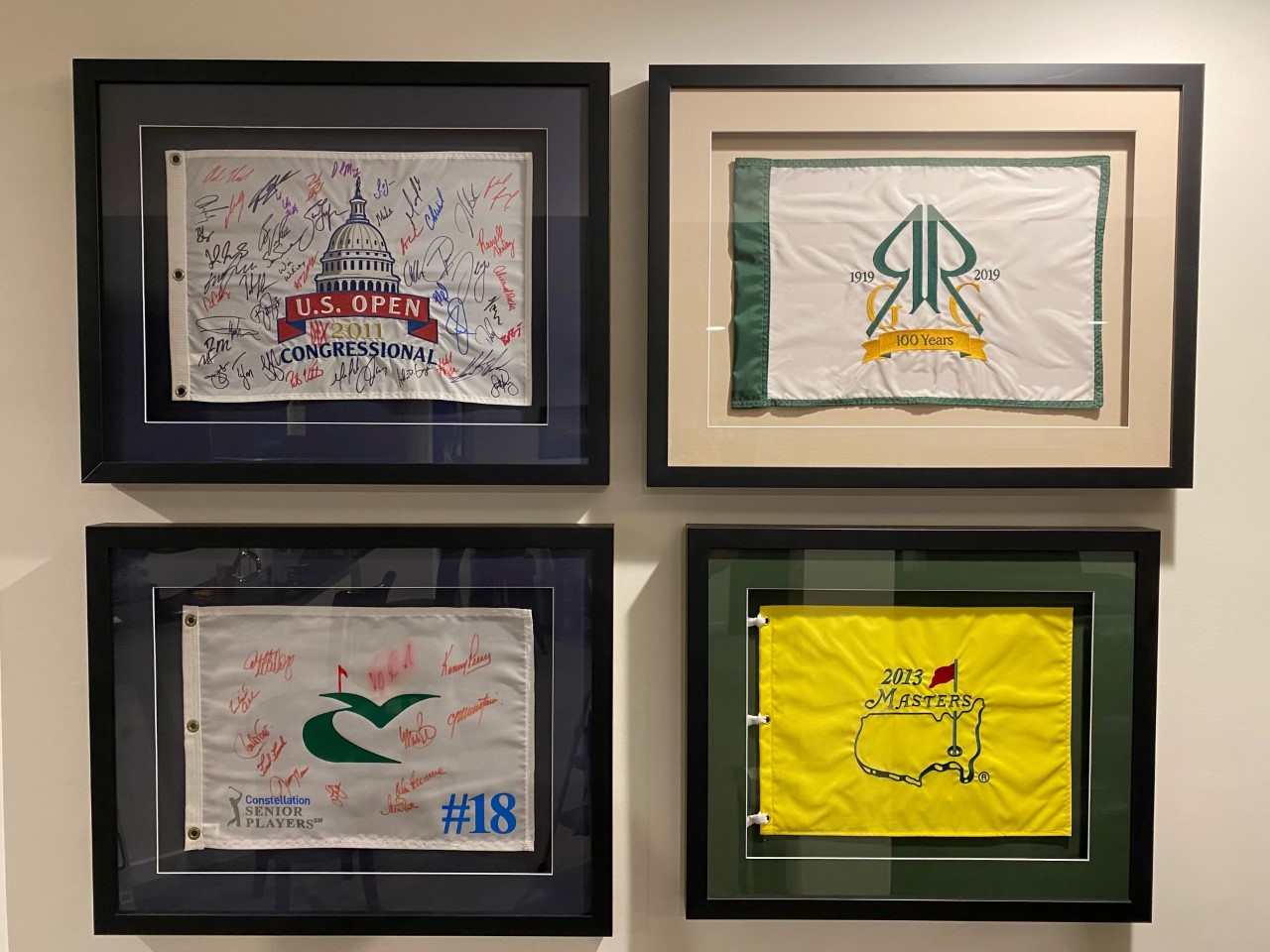 Here is a great collection of Floated Shadowbox golf flag frames! The Masters flag was framed using our 20×24 BLK-004 with Green Floated Mats. Here on our site.
The other 3 flags were framed using our BLK-004 Custom Size item code where you enter the flag size and mat color. Here on our site. Two of the frames have Navy mat, and the other has Tan mat.
Thanks, Melissa for the great photo!