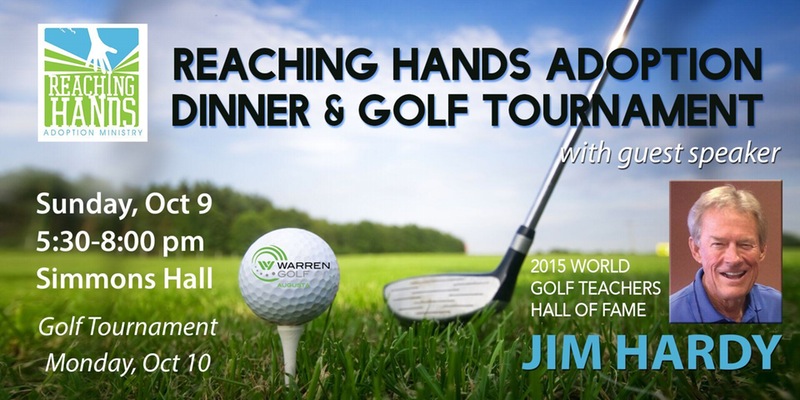 Come out and fellowship with us at the Reaching Hands Adoption Charity Golf Tournament and Dinner on October 9-10.
Reaching Hands Adoption Dinner with guest speaker Jim Hardy
Warren Baptist Church, Simmons Hall
Sunday, October 9, 2016 5:30PM – 8:00PM
Sunday night World Golf Teachers Hall of Fame inductee, Jim Hardy, will be here to share his story and journey through adopting his daughter. Join us for dinner and a silent auction. This will be a night that will bring awareness to the adoption and foster care ministry opportunities available to us.
Reaching Hands Adoption Golf Tournament
Gordon Lakes Golf Club, 537 Range Rd, Fort Gordon, GA 30905
Monday, October 10, 2016 7:30AM
The golf tournament will be four person Captain's choice tournament. All proceeds of the event will go to Reaching Hands Adoption Ministry and Warren Baptist Church Foster Care Ministry.