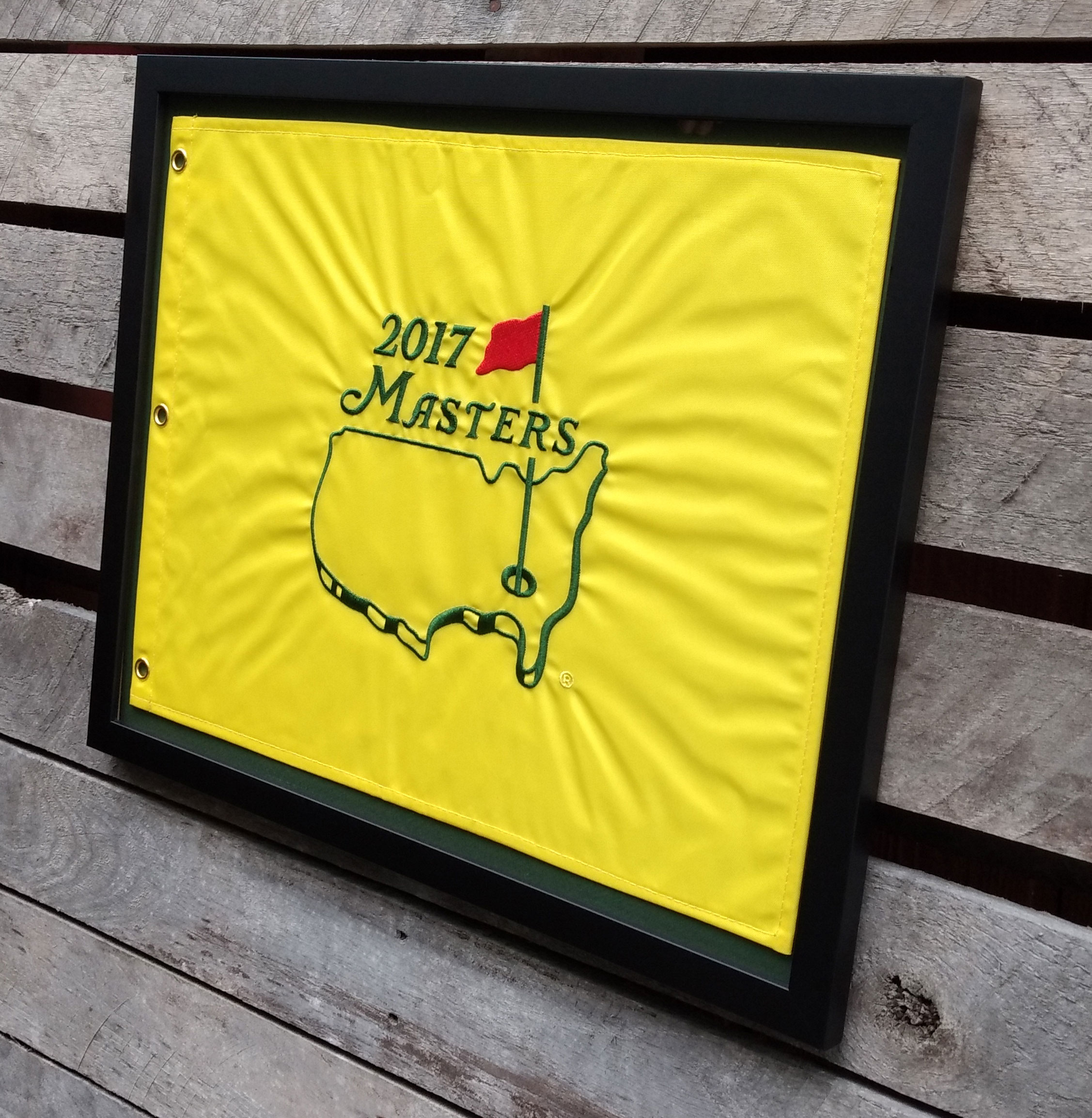 How do you like our 2017 Masters flag? This is a super clean design.
Here are the first two products in our new "Compact Series" line of golf flag display frames. These designs utilize a three-quarter inch black wood moulding that is about one half of an inch tall. This spacing between a 13×17 flag and the frame is about half an inch (our normal spacing is about an inch and a half). The smaller frame allows us to sell these for a compact price too and creates an efficient, clean final look.
Be sure that your golf flags are not larger than 13 x 17 for the small frame or 14 x 20 for the larger frame or they will not fit in these frames because of the tight allowance. These compact flag frames include a reversible green-black mat,
acrylic glass and finishing kit.
Click here for up to 13 x 17 flags in the new compact design – only $55 including shipping
Click here for up to 14 x 20 flags in the new compact design – only $67 including shipping